Our Little Story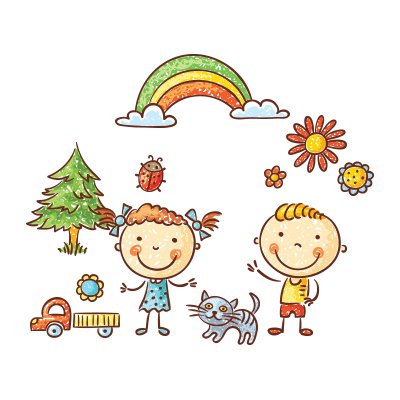 Buttons 'n Bows Preschool and Childcare is unique from other childcare centers because we offer what we think is the perfect balance between a strict academic institution and a daycare for your child.
Educational play is the key to all of our learning here, and the research supports our stance that play is how very young children learn best! Therefore, the curriculum is all based in playful interactions, hands-on learning, child-directed discovery, experiments, projects and letting children make mistakes!
Puppet shows, Spanish lessons, music classes, and field trips are all offered on a regular basis to enrich the child's early experiences. Teachers use their creative skills and knowledge of Developmentally Appropriate Practice to write their lesson plans each month.
We abide by the credo of teaching to the whole child: social, emotional and cognitive. Buttons 'n Bows Preschool and Childcare center is located in a converted residential home, so we still offer the "homey" feel that many parents seek for their young children. Families also enjoy the close-knit feeling of being in our "pint size" center. It makes us feel like one big family!
Our training and certifications include:
Meet the Owner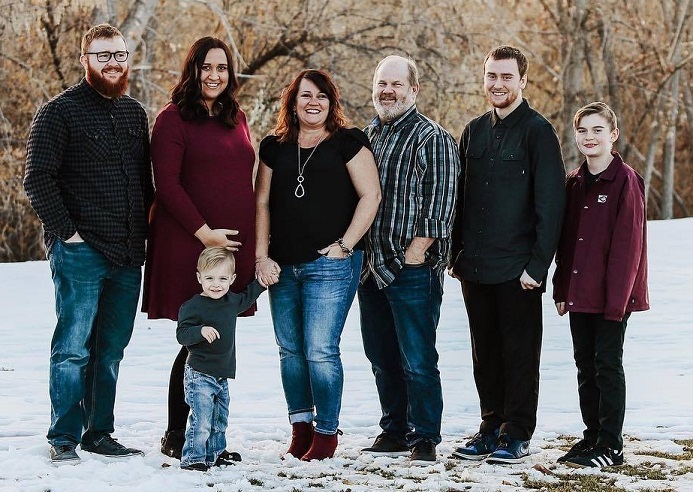 "Children see magic because they look for it. This daycare helps provide that for them!"
"They don't handicap your children by making it easy. They strive to help them for themselves"
"We love Buttons 'n Bows because our son LOVES Buttons and Bows.  Aiden looks forward to going and often wants to stay when we pick him up.  Buttons 'n Bows has happy, creative, and energetic teachers.  Buttons 'n Bows ROCKS!"
"Our two boys have been at Buttons 'n Bows since April 2011, and it is one of the best decisions we have made for our family.  They had been enrolled in another program but, once our younger son turned two and was eligible to attend B 'n B,  we checked it and were pleasantly surprised.  From the moment we entered the school, we had a sense that it was exactly what we were looking for. The class sizes are small, the activities are intellectually and developmentally stimulating, they get a lot of time to play and explore, and the kids have so much fun learning.  We like the emphasis on an educational curriculum with hands on learning, field trips, and that the school is being accredited.  The teachers know our children very well and our boys simply adore all of them, as do we.  Our older son attended kindergarten there and we could not be more pleased.  We will definitely have our younger son stay at B 'n B for kindergarten as well.  As a result of the strong background the boys have gotten, they are ahead of their peers in language and math skills, and have had the opportunity to explore the world around them, growing into well rounded, happy children."
"I have had two children attend Buttons 'n Bows and I feel it has really been a great school. The teachers are wonderful and the Director has always been willing to work with me on my always changing work schedule. It has a wonderful atmosphere and there is always something creative and educational for the children to keep them involved and learning. They have extra curricular activities such as: karate, music, and swim lessons (during the summer) that both my kids loved. Their focus is on experience and learning not just academics."
"I cannot express enough how much we love Buttons 'n Bows. Aiden comes home singing new songs and is always excited to tell us about the fun they had during the day. Teacher-parent communication is terrific and I am fully confident leaving Aiden knowing they'll take excellent care of him. I am so thankful that we found Buttons 'n Bows, we'll never go anywhere else!"
"I have used Buttons 'N Bows for more than two years now. I couldn't be happier. The staff is attentive and genuine. It is apparent they truly enjoy their jobs and the children they work with."
"My daughter has attended Buttons 'N Bows for three years now. I love the teachers and the school director. This is a loving, positive environment for children. I thank the Lord every day for helping me find a school I can trust. They have engaging activities, and I think they are the perfect balance of structure and creativity. The school was recently painted and newly carpeted."
"I enrolled my now 8-year-old there when he was two and he attended through Kindergarten. He received amazing care and is doing great in school now thanks to the foundation they provided. I have since enrolled my 2-year-old there and plan to keep him through Kindergarten again. We love their program, the teachers are great and I love to see him happy and not wanting to leave when I pick him up at the end of the day! I would recommend this program to anyone!!"
"I love Buttons 'N Bows. My child loves her teachers and so do I! I work full time so I was looking for more than a preschool (I needed all day care). Buttons 'N Bows provides the hours I need, the extra educational guidance for my child and a lot of extra awesome activities like field trips, dance class, magic shows….things I would like to do more with my child, but simply don't have the time. B'NB is FABULOUS!"
Interested in learning more about Buttons 'n Bows, or ready to enroll your child for one of our quality programs? Use the form below and we will get in touch with you shortly! We can't wait to meet you and your little ones!