This summer Buttons 'n Bows is the place to be!  Weekly children will come together to enjoy the summer.
While playing inside and out on our Holladay campus conveniently located on 2600 E 3900 S, our campers will experience the theme of the week through song, storytelling and listening, painting, crafts, games and assorted activities.  We promise we'll go outside often and enjoy the great outdoors and warm sunshine.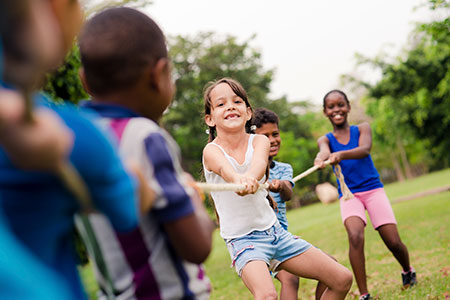 Wait, that's not all!  We will have weekly Park Days and Field Trips!!!. While on these adventures we'll visit places like Wheeler Farm, Natural History Museum, Discovery Gateway, Living Planet Aquarium and more.  We will visit different parks around the valley and enjoy fun playing in the water on campus!  Know when riding in BNB vehicles, children are safely secured in a federally approved 5-point harness car seat or booster.
And wait, there's still more. All Friday campers will end the week playing in the water in our fun outdoor play area!  And if your little ones need more fun in the water, we offer swimming lessons for all levels at the Sports Mall
Did you think we forgot about you, the parents?  Never!  BNB has created a variety of camp options to fit your summer scheduling needs.  See how BNB's flexibility fits parents' needs by:
·      choosing between 1, 2, 3, 4 or 5 days per week
·      choosing the length of the day — half or all day
We are always happy to meet new families, take you on a tour of the center, and answer your questions!
For more information, please stop by one of our Buttons 'n Bows Preschool locations, contact us online or call us today!